Mass Sheep
Photos of some Massachusetts Sheep
by Fran Gardino
During the cold February winter of 2013,
somewhere in Hubbardston MA,
a tiny lamb is born...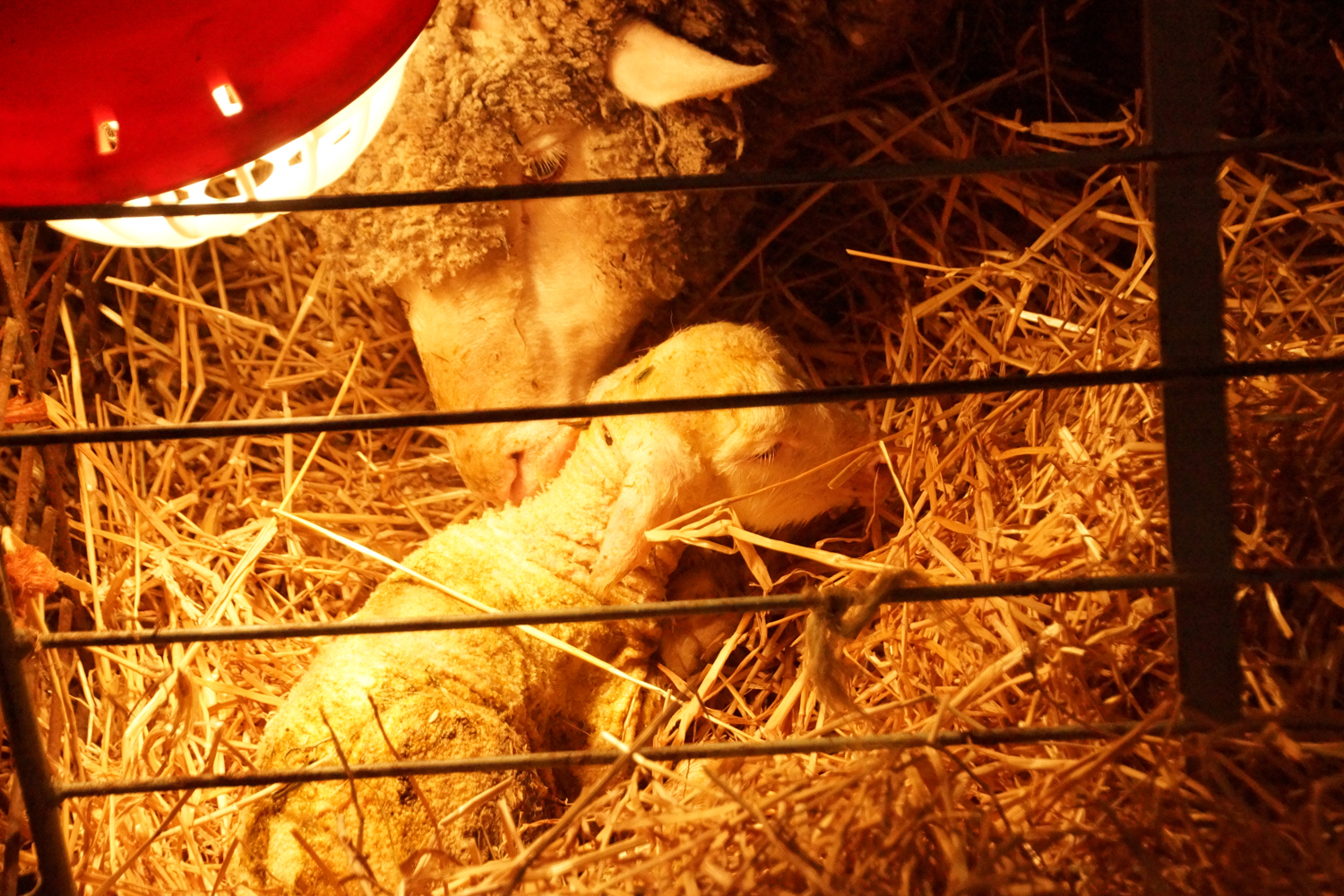 A Mother and Child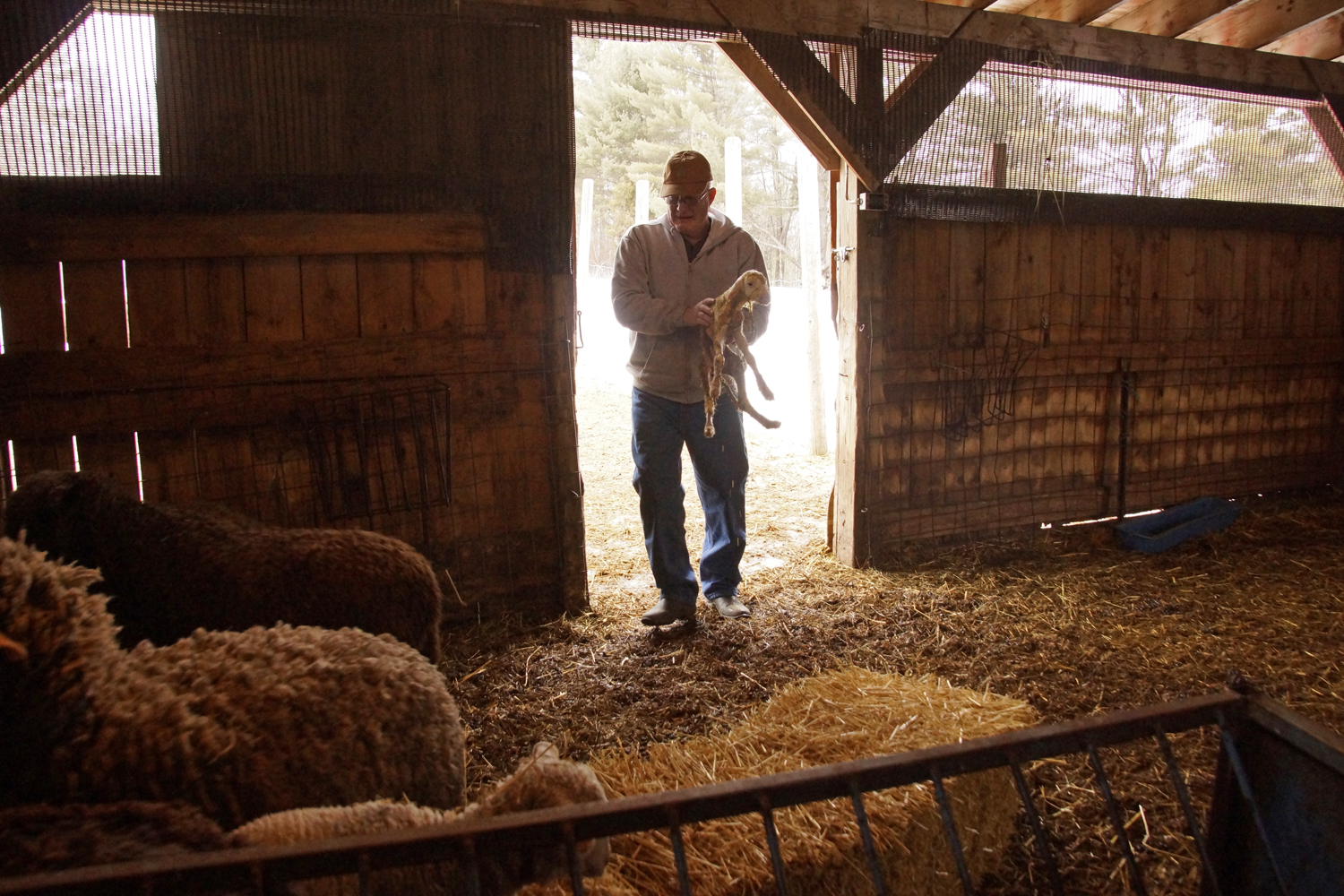 The newborn had been found five minutes earlier by the Hubbardston Shepherd

While the aunts & uncles look on... (somewhere in there is the daddy)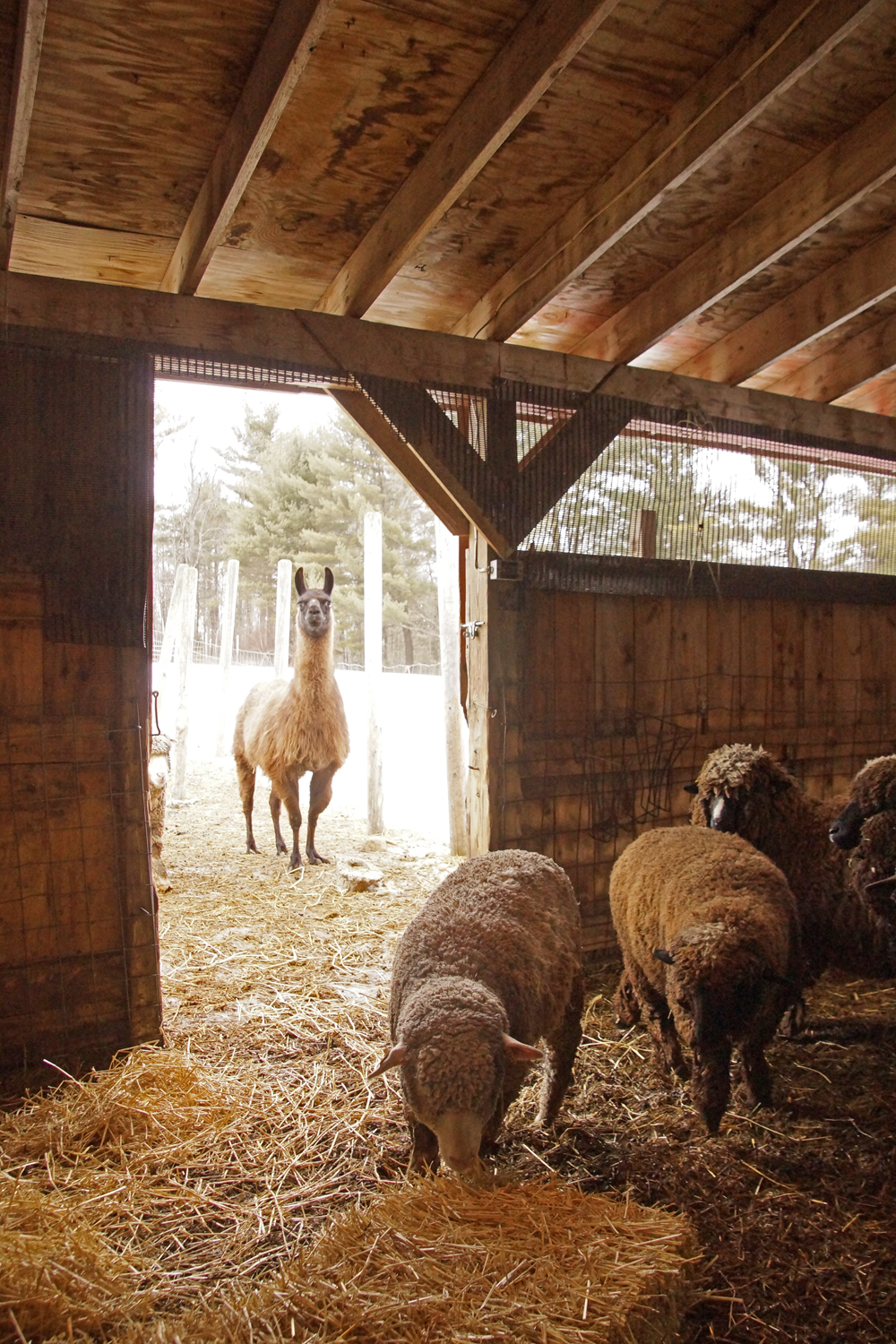 under the watchful eyes of Llama Security



Ram Bros.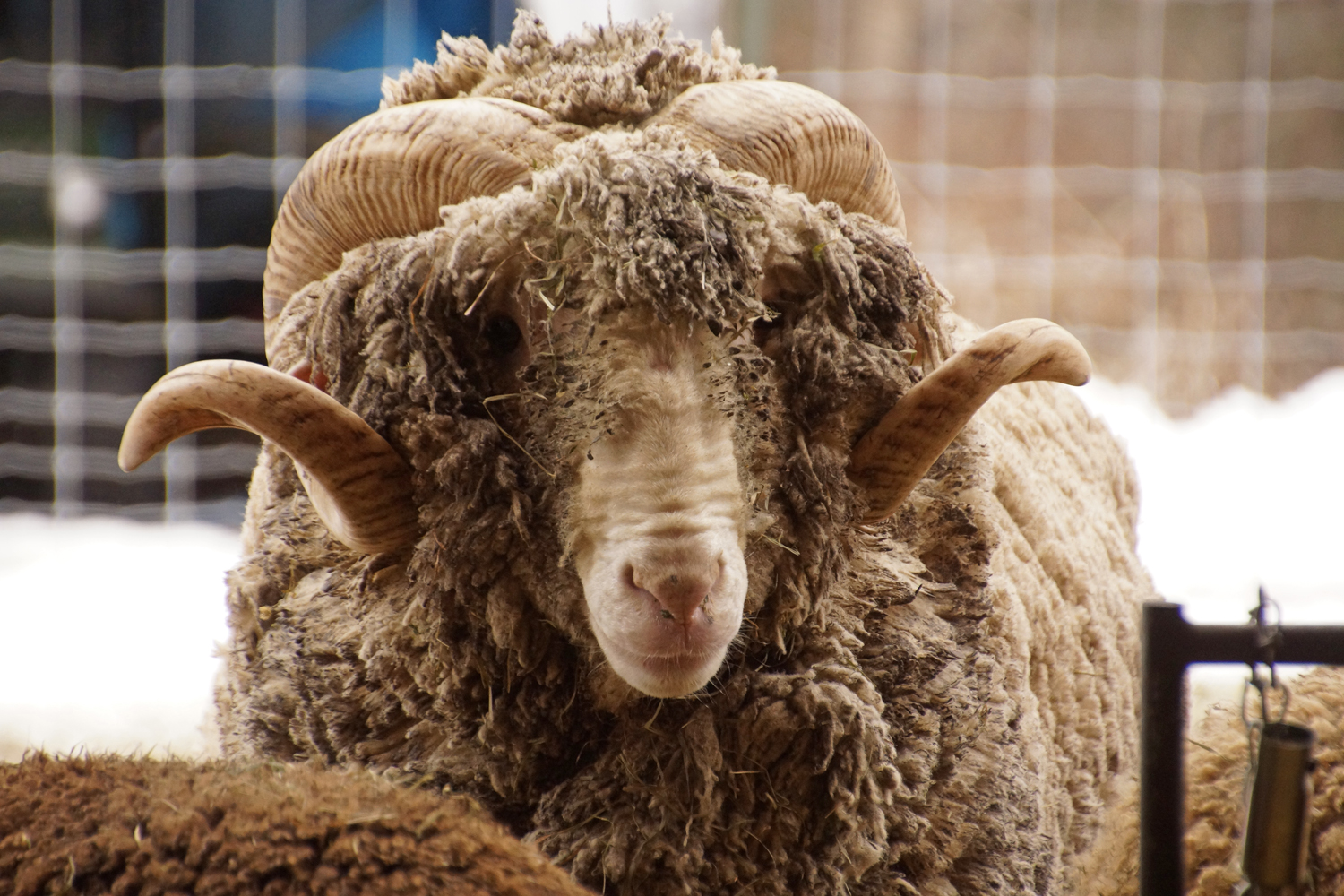 Ram Bunctious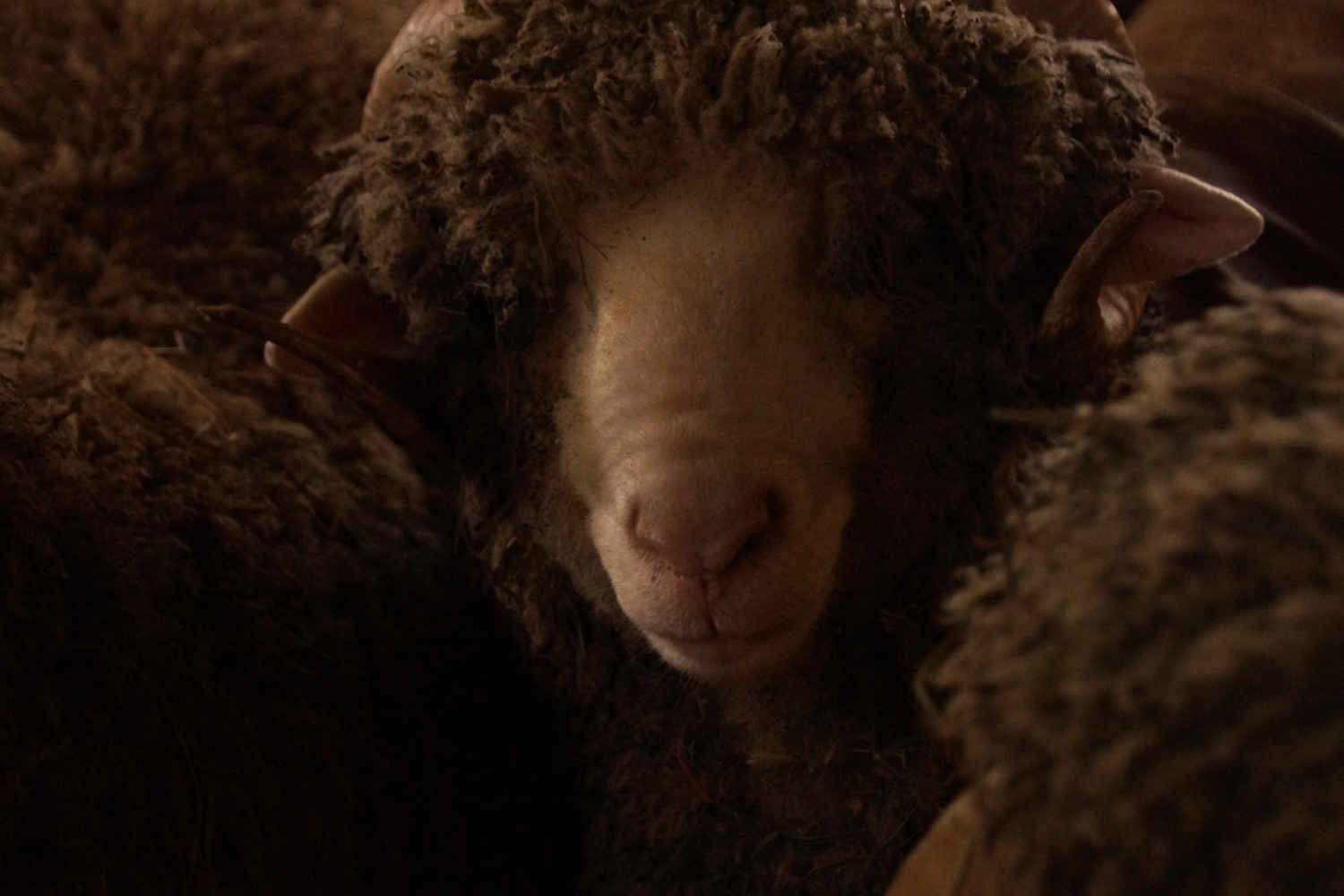 as the pretty maids look on.



OOPS! It's feeding time!


*********



Meanwhile, out in Colrain MA...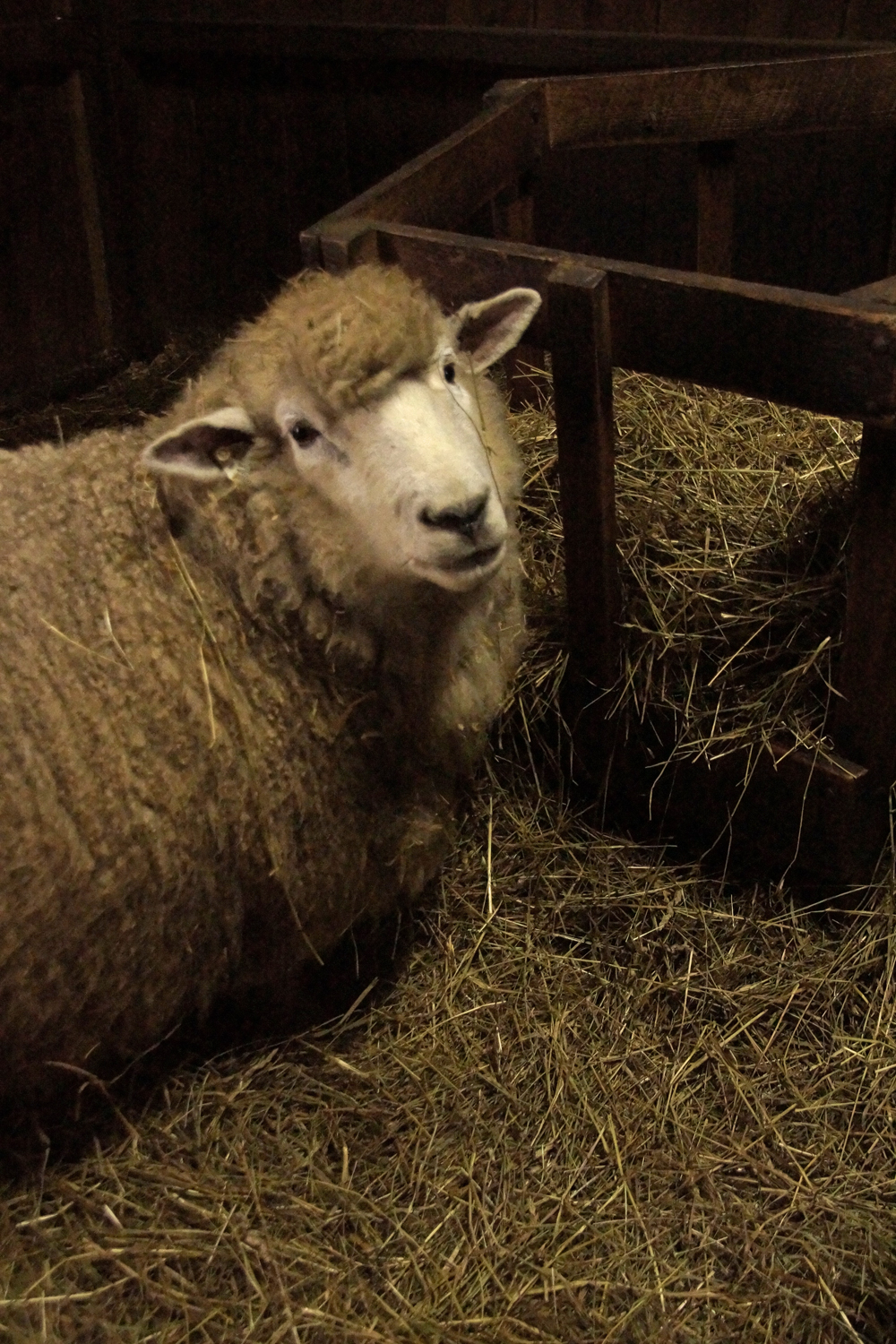 "Hey! You lookin for some Squeeze Grass?"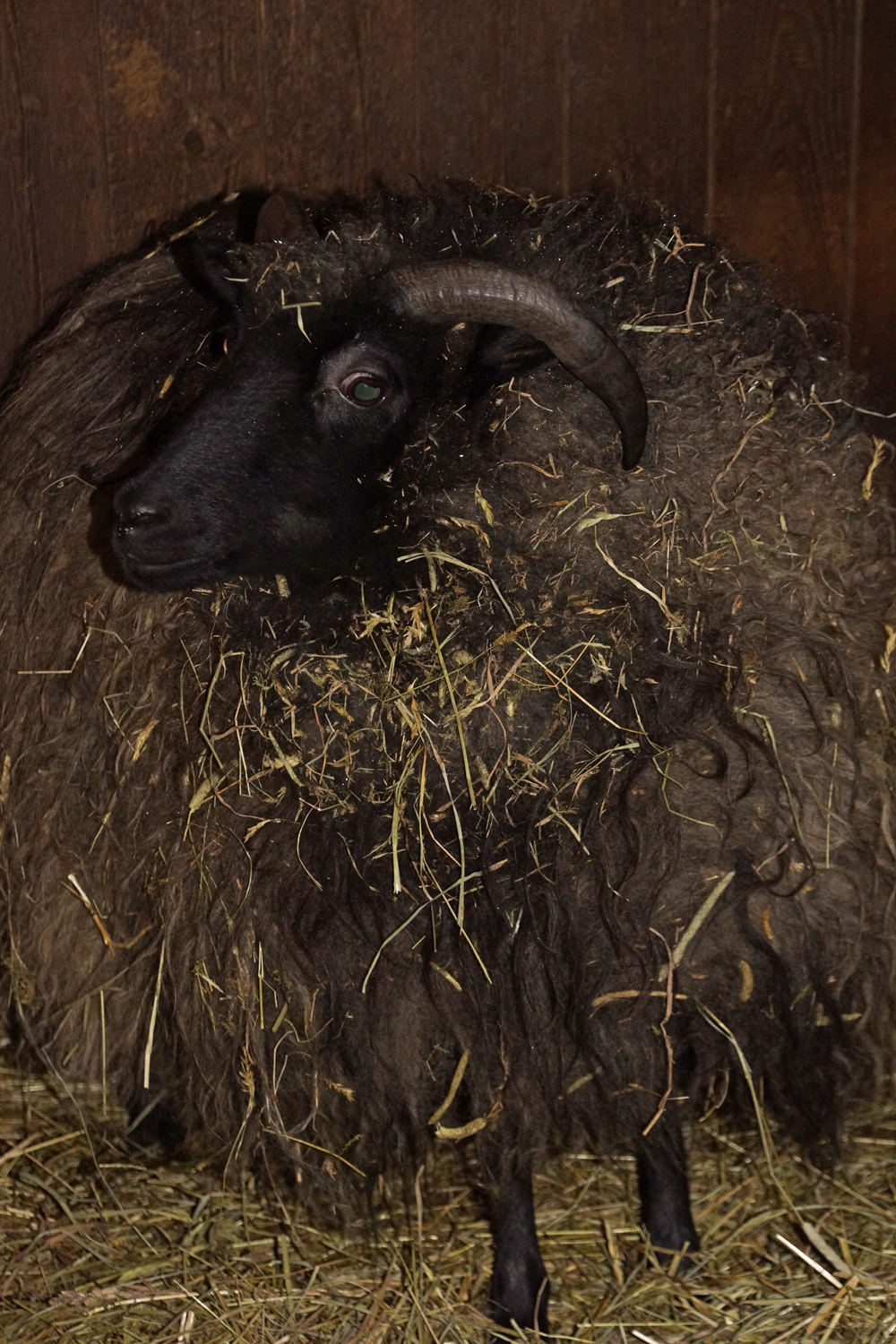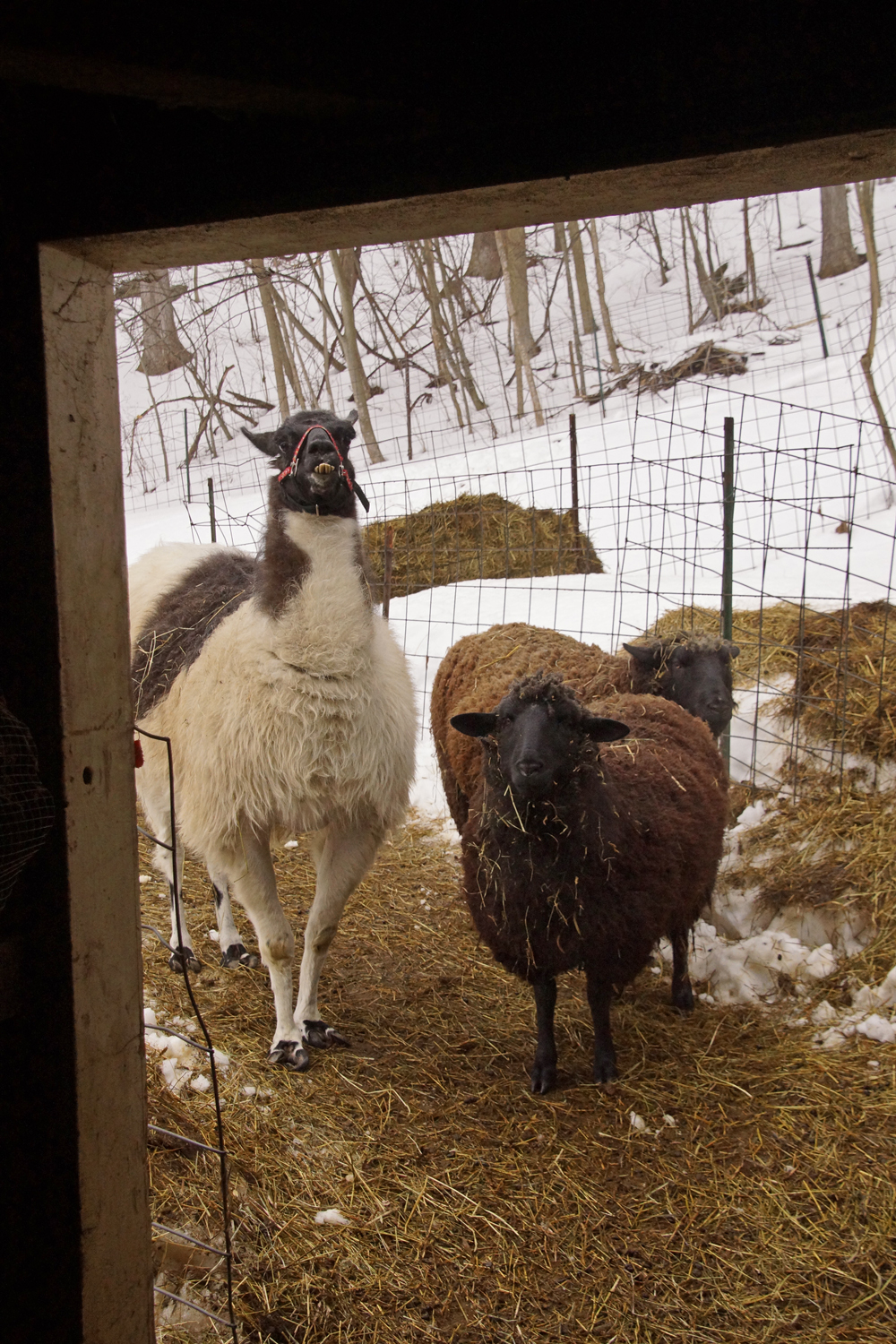 Llama's lower teeth means "It's time to go"...



The End

www.frangardino.com